Open 24/7 Walk-Ins Welcome
Premier Behavioral Health Treatment for Children, Adolescents, Adults, & Seniors
CenterPointe Hospital of Columbia delivers the highest-quality treatment for people who are struggling with mental health and substance use disorders. 
CenterPointe Hospital of Columbia Is Missouri's Premier Provider of Psychiatric & Addiction Treatment
Our clinical expertise and compassionate staff combine to form a caring therapeutic environment where our patients receive the support they deserve. With a commitment to personalized treatment, we provide mental health and substance use programming that reflects the diverse history and strengths of each person who comes to CenterPointe Hospital of Columbia in their time of need.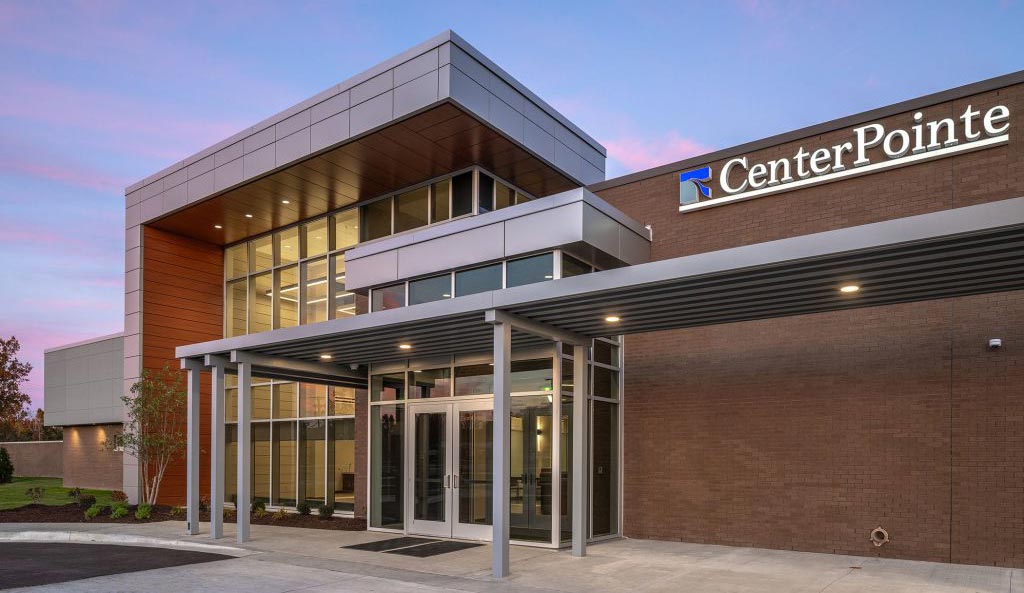 Individualized Care
CenterPointe Hospital of Columbia is a psychiatric hospital that provides life-changing care for children, adolescents, adults, and seniors. Located in Columbia, Missouri, our state-of-the-art facility offers a wide range of mental health and addiction programming designed to meet our patients' diverse needs. 
Our inpatient programming serves people of all ages, providing crucial crisis intervention services for our community. The outpatient programming we provide for adolescents and adults is an excellent step-down option after someone completes inpatient treatment. 
Whatever level of care someone takes part in, they receive individualized treatment that we tailor specifically to them. Our goal is to help each of our patients achieve healing, and we do that by working closely with every patient to find the path to healing that's right for them. 
Highly Experienced Staff
We are proud of the team we have built at CenterPointe Hospital of Columbia. From the staff members who greet you at the front desk to the team that cleans our facility to the professionals who provide your care, our team is full of people who care about the work they do. 
Depending on your needs and the programming you take part in, your treatment team might be comprised of mental health experts like psychiatrists, psychiatric nurse practitioners, licensed clinical social workers, and mental health technicians. You may also work with medical professionals such as physicians, physician assistants (PAs), nurse practitioners, registered nurses (RNs), licensed practical nurses (LPNs), certified nursing assistants (CNAs), and dietitians. 
The highly experienced staff at our hospital in Columbia, Missouri, is dedicated to transforming the lives of the people we serve. By choosing CenterPointe Hospital of Columbia, you can rest easy knowing that your care is in the hands of experts who are committed to your success. 
Specialty Programming
At CenterPointe Hospital of Columbia, we recognize that each patient's journey to healing is as unique as they are. We offer different specialty services as a complement to our flagship programming, allowing us to provide our patients with robust treatment options.  
Patients who are suffering from severe symptoms of depression might benefit from our transcranial magnetic stimulation (TMS) services. 
Our expert team takes special care to understand how a person's struggles with a mental health disorder and addiction have impacted them. Working collaboratively with our patients, we identify the programming and services that offer them the best chance of success. 
"I used to think I would never get better. But, after I came to CenterPointe for TMS, my depression was completely gone! I feel like I came out of a bubble and into an open space where I could finally make decisions again."
– Alumni
Take a Free Online Assessment
Call for Free Insurance Verification
and more
and more