Open 24/7 Walk-Ins Welcome
Behavioral Health Treatment for Adults
CenterPointe of Columbia offers a full continuum of care for individuals 18+ who are struggling with mental health & substance abuse issues.
CenterPointe Columbia is Missouri's Primary Psychiatric & Addiction Hospital
Our clinical expertise and compassionate staff combine to form a therapeutic environment of care and support for men and women struggling with mental health and substance abuse issues. With a commitment to personalized care, our programming reflects the diverse histories, strengths, and challenges of each individual that comes to CenterPointe Hospital of Columbia.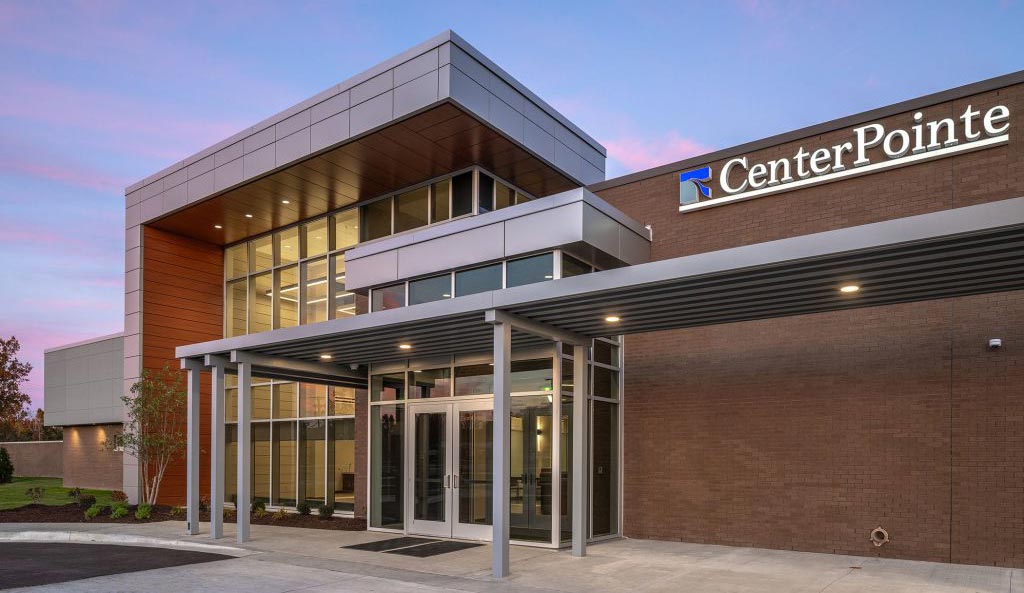 Why Choose Us
At CenterPointe Columbia, we provide a range of behavioral health and addiction services including crisis intervention, assessment, treatment, education, and referral.
About Our Hospital
About our inpatient hospital for addiction and mental health disorders
CenterPointe Hospital of Columbia is a psychiatric hospital that provides life-changing care for adolescents, adults, and senior adults.
Specialty Programming
Learn more about our specialty programming for adolescents, adults & seniors
We have developed specialized program tracks for treating adolescents, adults, senior adults, and people with co-occurring substance abuse and mental health disorders.
"I am so grateful to the staff of CenterPointe Hospital for the compassion and caring they showed me during a difficult time in my life, and for the lifelong skills I learned that have helped me to live a happier, more fulfilled life."
– Alumni
Take a Free Online Assessment
Call for Free Insurance Verification
and more
and more